Outdoor Enthusiasts Guide to Siesta Key
Siesta Key is a paradise that invites both relaxation and exploration. Ranked the #2 Beach in the U.S. in 2023 by TripAdvisor's Traveler's Choice Awards, Siesta Key is a top beach destination in Florida. With its quartz-crystal powdery sand, abundance of sun & fun, and the convenience of Siesta Key Village, this gorgeous destination is a haven for outdoor enthusiasts. This guide will take you through some of the best outdoor activities you can enjoy in Siesta Key, from biking and hiking to kayaking and stand-up paddleboarding. Each activity offers a unique way to explore and appreciate the natural beauty of this stunning island. So, whether you're a seasoned outdoor enthusiast or a beginner looking for some fun and adventure, Siesta Key has something for everyone. 
Pedal Your Way Through Paradise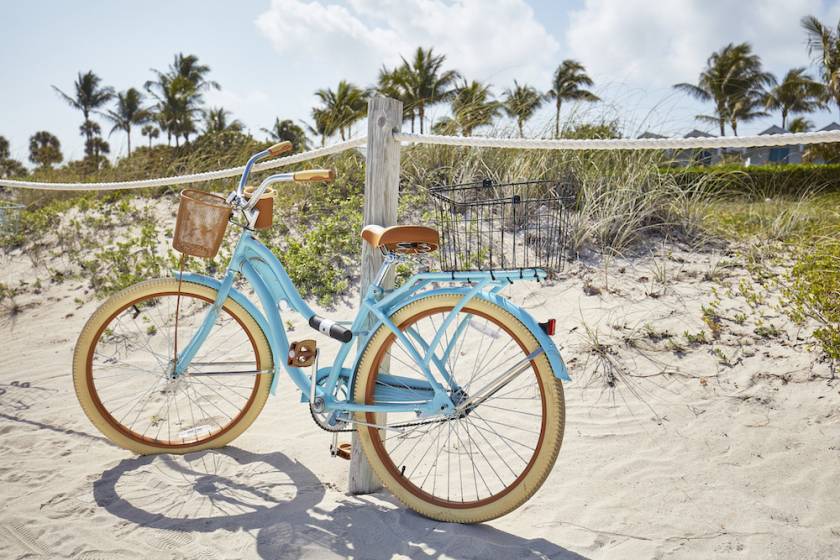 Siesta Key offers a variety of biking trails that cater to all levels of cyclists. Whether you're a seasoned rider or a casual peddler, the island's trails provide a unique way to explore the area. The Jim Neville Marine Preserve offers a scenic route along the coastline, where you can enjoy the breathtaking views of the Gulf of Mexico and the lush greenery of the preserve. The trail is well-maintained and marked, making it easy for riders to navigate.
Another popular spot is Siesta Key Village. With well-defined bike lanes, it's an excellent area to sightsee as you ride past the vibrant shops, restaurants, and cafes. Biking through the village allows you to explore these local attractions at your own pace. With rentals readily available throughout the island, and the flat terrain, it's a breeze for riders of all ages.
Biking is not just a fun activity but also a sustainable way to explore Siesta Key. It allows you to cover more ground than walking while also reducing your carbon footprint. So, hop on a bike and start exploring the beautiful landscapes of Siesta Key.
Discover Siesta Key on Foot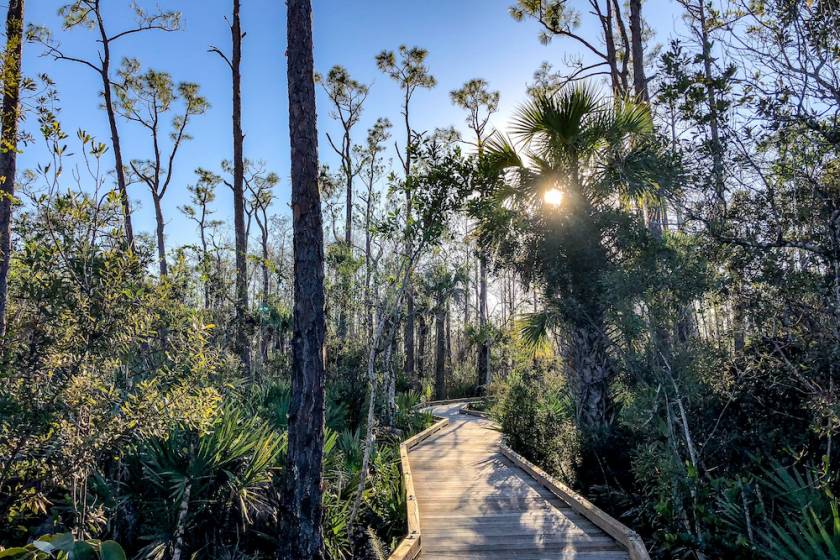 If you prefer to explore on foot, Siesta Key has several hiking trails that offer a closer look at the island's diverse flora and fauna. The Point of Rocks area provides a unique hiking experience with its limestone formations and tidal pools. These formations result from thousands of years of erosion, providing a unique backdrop for your hike. The area is also home to a variety of marine life, and if you're lucky, you might spot starfish, crabs, and even small octopuses in the tidal pools. Be sure to wear your swimsuit and pack your goggles. The clear waters are a popular spot for snorkeling!  
For bird watchers, the Quick Point Nature Preserve Trail is a must-visit. With its variety of habitats, including mangroves, lagoons, and upland areas, the reserve is home to many bird species. As you walk through the trails, you can spot herons, egrets, pelicans, and many other coastal species. The reserve also has several viewing platforms and interpretive signs, providing valuable information about the ecosystem. 
Hiking in Siesta Key is more than just a physical activity. It's a way to connect with nature, learn about the local ecosystem, and appreciate the beauty of the island. So, lace up your boots and see what you can uncover in this unspoiled landscape.
Paddle Through Nature's Canopy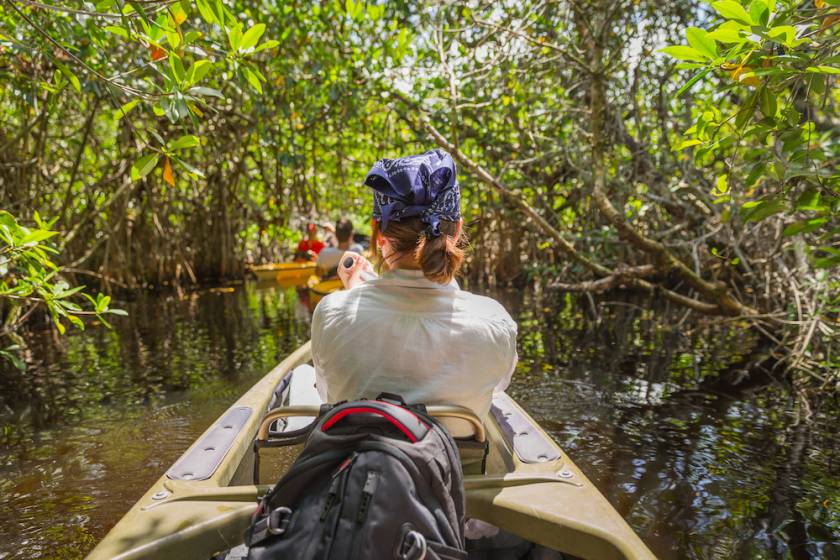 For a unique water adventure, join a Mangrove Kayak Tour. These guided tours take you through the dense mangrove tunnels on the eastern side of the island. As you paddle through the serene waters, you'll get a chance to spot a variety of wildlife, including dolphins, manatees, and a plethora of bird species. The mangrove forests are a vital part of the ecosystem, providing a habitat for many species and protecting the coastline from erosion.
The mangrove kayak tour is a perfect blend of adventure and tranquility. As you navigate through the narrow tunnels, you can't help but feel a sense of awe at the beauty of nature. The tour guides are knowledgeable and passionate about the environment and provide valuable insights about the mangroves and the wildlife, making the tour not just an adventure but also a learning experience.
Stand Up and Paddle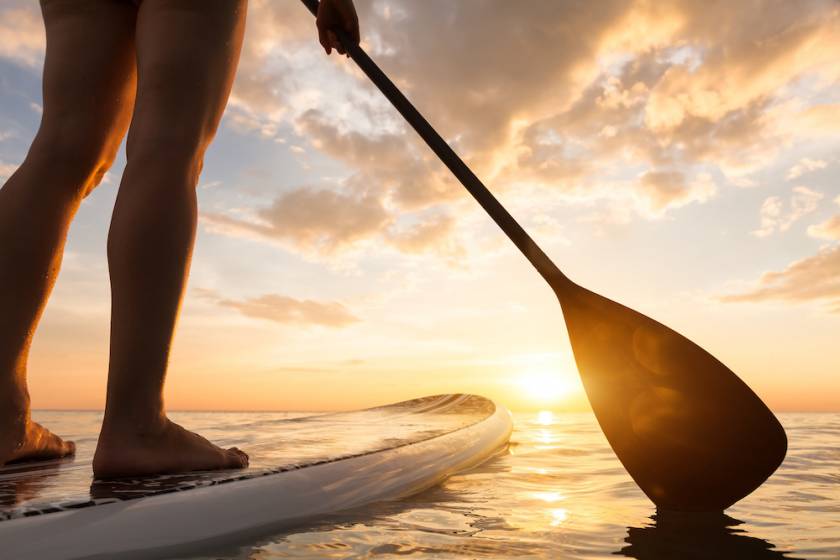 Stand-up paddleboarding (SUP) is another popular water activity on Siesta Key. The calm, clear waters of the Gulf of Mexico make it an ideal place for SUP. Whether you're a first-timer or an experienced paddler, various rental shops provide all the equipment and lessons you need.
Paddleboarding offers a full-body workout, engaging your core, arms, and legs. But it's not just about the physical benefits. As you stand on the board and glide over the water, you get a unique perspective of the ocean and the coastline. It's a peaceful and relaxing experience that allows you to connect with the water in a unique way. 
For a more adventurous SUP experience, you can try paddleboard yoga. This involves performing yoga poses on the board, adding an extra challenge to your yoga practice. It's a fun and exciting way to improve your balance, strength, and flexibility.
Whether you're looking for a workout, an adventure, or a peaceful escape, paddleboarding in Siesta Key offers an unforgettable experience.
Find Your Perfect Rental with House of the Sun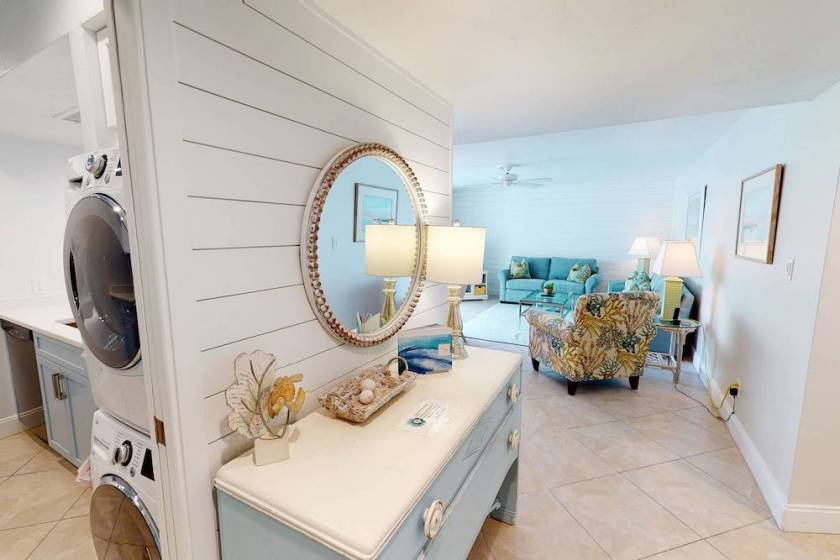 Siesta Key is more than just a beach destination; it's a playground for outdoor enthusiasts, offering a variety of activities to keep you engaged and connected with nature. Whether you're hitting the trails or venturing out into the beautiful Gulf waters, there's something for everyone to enjoy.
After a day full of fun, come home to the comforts of a House of the Sun condo. Our fully furnished, two-bed/two-bath units feature private balconies, full kitchens, and unbeatable on-site amenities. Plus, our local staff are available to help you find all the best locations for your outdoor adventures. When you book direct with House of the Sun, you can trust our experience to provide you with a quality vacation that will have you wanting to return year after year. View our available vacation rentals, and book direct today!