4 Incredible Day-Trips from Siesta Key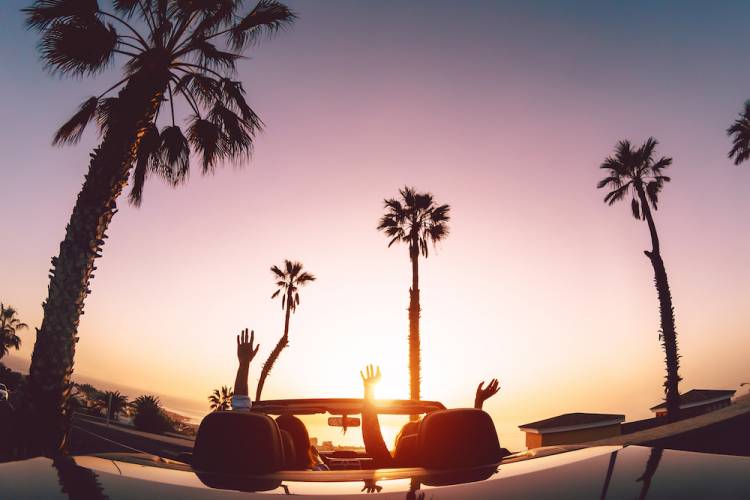 For many, a trip to the beach is just that: a getaway full of lounging on warm sand, swimming in the ocean, and relaxing on the beachfront balcony of your House of the Sun vacation rental. And while we understand the draw of our beautiful beaches and warm gulf waters, taking a day to explore this part of Florida is a must-do for any traveler. When you want to take your vacation to the next level and really get to know the area, there's no better launchpad than Siesta Key. We are uniquely positioned within a few short hours of several of the state's most popular attractions and historical landmarks. We've put together a list of 4 incredible day-trips from Siesta Key that are guaranteed to show you a side of Florida not often experienced by anyone other than locals and true adventurers. 
Tri-City Excursion: Tampa, Clearwater, and St. Petersburg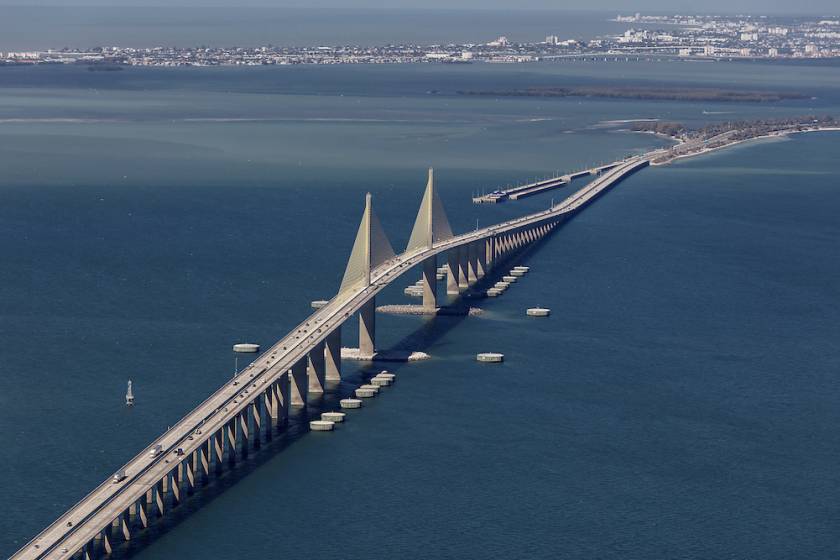 Kicking off our list is a delightful three-city excursion that takes you across the stunning Sunshine Skyway Bridge to the vibrant cities of Tampa, Clearwater, and St. Petersburg. As you cross the bridge into Tampa, you'll find yourself in the heart of the city. Known for its lively waterfront, rich history and exciting nightlife, there's always fun to be had here. Spend the day at the exciting Busch Gardens theme park riding roller coasters, feeding giraffes, or taking in a lively show, or have a relaxing afternoon learning about the fascinating marine life of the area at the Florida Aquarium where you can adopt an animal or learn about their extensive coral conservation program while you marvel at sharks, sea turtles, rays, and more! From Tampa, head to Clearwater where you can visit the world-renowned beaches as you walk along the famous Pier 60. The 1,080-foot fishing pier has six pavilions, a bait house, a recreational park, and playground. They also offer all the equipment you need if you want to try your luck casting a line for grouper or Spanish mackerel. Last up on this one-tank trip is St. Petersburg, where the surreal becomes real as you visit the Dali Museum. With the largest collection of Salvador Dali art outside of Europe, this is a cultural experience you have to see. With new exhibits rotating through all the time, there's always something mesmerizing to take in. After a day exploring these three unique cities, you'll return to your House of the Sun vacation rental renewed with the energy of new experiences ready to seize the next day of your Siesta Key vacation!
Magical Moments in Orlando
Florida is synonymous with magic and wonder thanks to Mr. Walt Disney and his incredible theme park. You know the one... Nothing beats a day at Disney World! Clocking in at around two hours from Siesta Key, a day-trip to Orlando is sure to deliver a "whole new world" of fun. Take your pick from the numerous Disney Parks, Sea World, or Universal Studios - home of the Wizarding World of Harry Potter and delight the kid, or kid-at-heart in your group. If thrill rides and magic kingdoms aren't your speed, Orlando still has you covered! You can visit the beautiful Harry P. Leu Gardens or view the latest installations at the Orlando Museum of Art. If you're a foodie, the East End Market is a gastronomic delight offering locally-sourced artisanal foods that will excite your palate and leave you fully satisfied.
Exploring the Everglades and Key West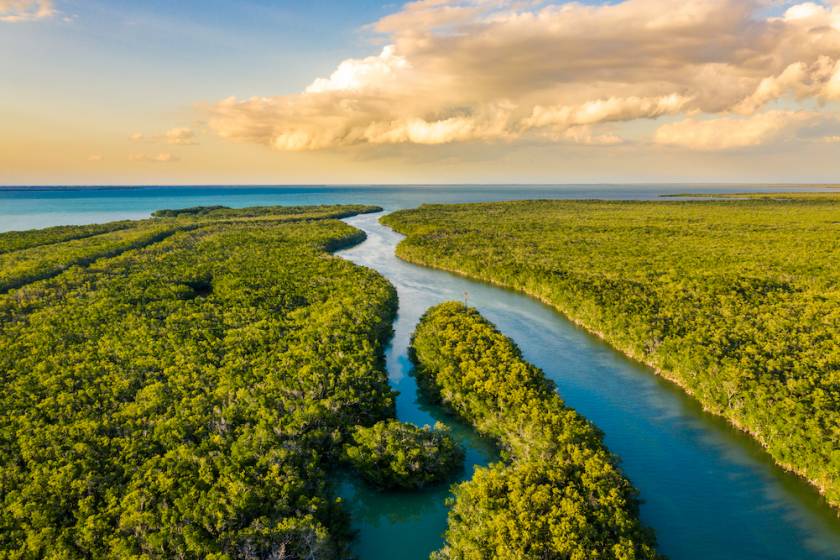 You may be thinking there's no way the Key West can be a DAY-TRIP from Siesta Key, but, did you know you can make the hour-and-a-half drive to Fort Myers and board the Key West Express? This full-service jet-powered catamaran offers a one-of-a-kind day-trip experience where you can see the Florida coastline from a totally new perspective. Featuring air-conditioned interiors, multiple sun decks, couches, tables, reclinable seating, a full-service galley and bar, as well as flat-screen satellite TVs, you can comfortably ride to the Keys and spend the day immersing yourself in the rich history that drew in the likes of Hemingway and Blackbeard. Once you dock, venture out into the city and be sure to visit the Southernmost Buoy - a marker located at South and Whitehead which, as the name suggests, marks the lowest altitude in the lower-48 where visitors are only 90 miles away from Cuba and 18 feet above sea level. As one of the most photographed landmarks in the country, you'll want to be sure to have your camera ready for this one. Next up on your Key West day-trip should be a visit to the Hemingway Home & Museum. As one of America's most prolific authors, the museum gives visitors a look into the home and works of this legendary figure. Before boarding for the return ride, be sure to visit Duval Street for some delicious local fare and excellent shopping. 
While a ferry ride to the southernmost point of the country is exciting, if you're a nature enthusiast, or just not wanting to commit to a more extensive day-trip itinerary, instead of stopping in Fort Myers for the ferry, continue on for just over an hour more and visit the largest subtropical wilderness in the United States. The Everglades National Park spans over a million acres and is home to more than 350 species of birds, 40 species of animals, 300 species of fresh and saltwater fish, and 50 different species of reptiles! It's also the largest breeding ground for tropical wading birds in all of North America. And if that wasn't enough, you'll also find the largest mangrove ecosystem in the western hemisphere right here off the coast of Florida. Explore the park with guided tours that get you up close to the numerous animals that call this area home. 
Cultural Learning in Naples
Naples is home to two impressive educational centers that make for an enriching day-trip while on your Siesta Key vacation. At just under two hours away, you're easily able to plan an itinerary that will immerse you in all this city has to offer. For the history buff among you, a visit to the Holocaust Museum and Cohen Education Center offers a humbling journey through pre-and-post-World War 2 eras displaying artifacts and photographs from individuals who experienced the horrific events of the 30s and 40s. As a part of their mission, the museum provides educational programs and activities for people of all ages including children, with a goal of inspiring action against bigotry, hatred and violence.
If you're traveling with children the Golisano Children's Museum should be top of the list on a Naples day-trip. Their fun, hands-on approach to nature, play, and science invites kids to unleash their creativity in a learning environment that will captivate their attention from the second you step inside. Check out their calendar of events to see what exhibits or activities are happening during your visit. 
Experience the Best of Florida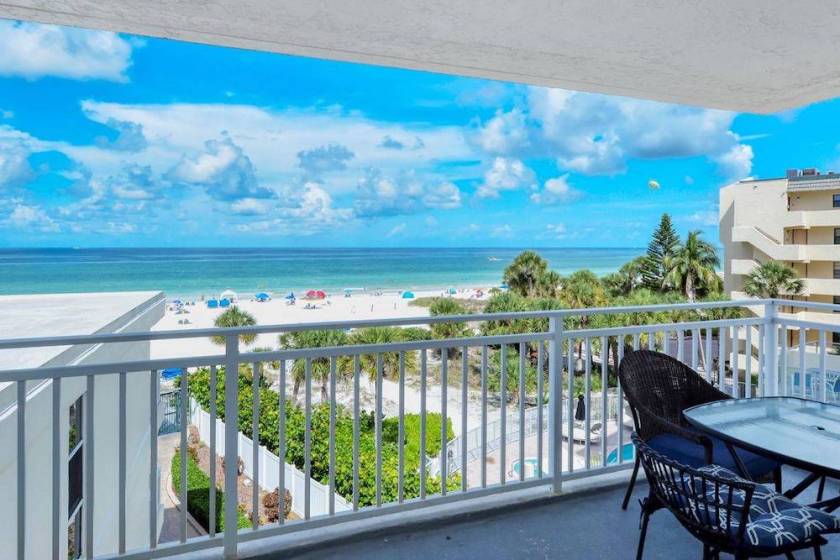 With such a diverse array of day-trips from Siesta Key, you're guaranteed an unforgettable vacation filled with adventure, culture, nature, and history. Whether you're relaxing on the beach or exploring the vibrant cities, House of the Sun offers the perfect place to rest and recharge. From beachfront rooms to gulf-side views, our condos offer a gorgeous escape from everyday life. With spacious balconies and cozy bedrooms, as well as fully equipped kitchens and on-site amenities, we have everything you need to turn your vacation rental into your perfect home away from home. Don't wait, book direct today and start planning your Florida getaway. 
Browse All Vacation Rentals